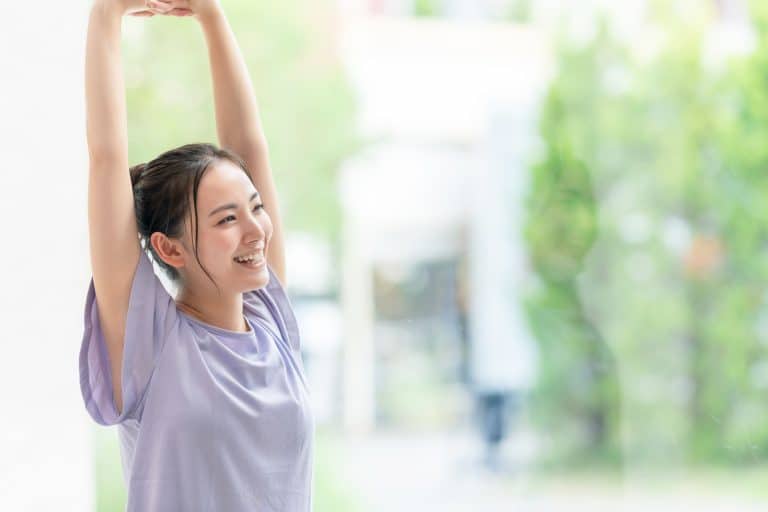 Recently vaginal rejuvenation has become an excellent option for women looking to address vaginal issues. At Bentley Skincare and Wellness in Springfield, MO, we offer non-surgical CO2 laser vaginal rejuvenation using the RejuVAnate CO2 laser to help treat conditions such as urinary incontinence, laxity, and lack of sensation during sexual intercourse. With just a few sessions, patients will feel more comfortable and confident, both in and out of the bedroom.
What Is CO2 Laser Vaginal Rejuvenation?
Non-surgical CO2 laser vaginal rejuvenation works by using small bursts of fractional laser energy to agitate the vaginal walls. In response to the application of the laser, the patient's body will increase cellular production and cell turnover in the treated areas. This newly created collagen renews and restores the health and tone of the urogenital structures and vaginal mucosa. This tissue regeneration will continue for several weeks following each session.
How the Treatment Works
The treatment uses a specialized laser wand capable of rotating 360 degrees, which is placed into the vaginal cavity. During the treatment, the laser beam will target the tissues that specifically produce collagen. Thermal heating will cause the vaginal walls to tighten, resulting in a smaller vaginal canal. This tightening also reaches the edge of the bladder, which helps with urinary incontinence.
Patients report that the laser treatment is relatively painless and much more comfortable than receiving a PAP smear. It is similar in sensation to a transvaginal ultrasound, and most patients describe feeling only a slight warmth. In addition, no downtime or anesthesia are required with this treatment, and patients can resume their daily activities immediately after their session at Bentley Skincare And Wellness.
Who Is an Ideal Candidate?
Women Who Have Given Birth
Women who have given birth and experienced mild to moderate loss of vaginal tightness, as a result, are fantastic candidates for this treatment. Additionally, CO2 laser vaginal rejuvenation is a less-invasive alternative to undergoing a surgical procedure to improve vaginal tightness.
Peri-Menopausal and Post-Menopausal Women
Once a woman has reached adulthood, her estrogen levels will gradually decrease with age. This hormonal shift contributes to vaginal atrophy. The atrophying of the vaginal tissue causes women to suffer from a lack of lubrication and occasionally urinary leakage when sneezing or coughing.
Breast Cancer Survivors
Women who have had breast cancer find this treatment an excellent way to alleviate dryness, balance improper pH levels, and ease irritation. In addition, CO2 laser treatments can address vulvovaginal atrophy without the use of hormone therapy.
Women With Mild Urinary Incontinence
This treatment has also been effective in improving urinary incontinence. When the CO2 laser light penetrates the vaginal tissue, it extends to reach a portion of the bladder, causing increased tightening of the tissues and renewal of cells. The treatment also improves tissue quality near the urethra opening, which helps with urinary incontinence as well.
Women Looking to Increase Sexual Satisfaction
CO2 laser vaginal rejuvenation increases blood flow to the genitals, which can help increase sexual arousal. It also increases sensitivity and improves lubrication, both of which contribute to a better experience during sexual intercourse. In addition, better elasticity is a result of the treatment and will also contribute to a more satisfying sex life.
Women who feel unhappy with the appearance of their vagina will likely be happy with the increased tightening and "shrinking" that occurs. This change can boost patients' confidence regarding their vagina's appearance, which many patients claim has made them feel more positive about sexual encounters with a partner. However, the treatment cannot guarantee increased sexual desire, as many emotional, psychological, and physical factors impact arousal.
Frequently Asked Questions
When Will I Notice Results?
The average patient will notice improvements in their vaginal health approximately three to five days after their session. With each following session, results will become more easily detected.
How Many Sessions Will I Need?
The number of sessions can sometimes vary based on a patients' vaginal health and their desired results. However, most patients achieve their desired level of improvement with three sessions.
How Long Is Each Session?
Each CO2 laser vaginal rejuvenation session takes 30 minutes or less. Before your first session, you will have a consultation with one of our medical professionals to discuss your goals and evaluate the current health of your vagina. This consultation can last from 30 minutes to an hour, depending on the questions or concerns you want to discuss.
How Long Do the Results Last?
The current information on the long-term effects of the treatment is taken from patients who completed three sessions and the suggested one-year "touch-up" session. Most patients experienced tightness and urinary control benefits that lasted two to three years, with some individuals' results lasting longer. Also, patients who received the treatment to improve vaginal atrophy and elasticity found that their results were permanent, with no need for additional sessions.
Does This Treatment Cause Scarring?
No, the RejuVAnate CO2 laser does not create incisions in the location being treated. Therefore, there is no risk of internal or external scarring with this treatment. The lack of invasive surgical methods is just one of the many reasons we recommend this treatment to our patients.
How Long Is the Recovery Time?
Following treatment, patients will be able to continue their day as usual, without having to take time off from work or normal activities. However, vaginal intercourse must be avoided for three to five days following the RejuVAnate CO2 laser treatment.
Feel Confident and Comfortable with CO2 Laser Vaginal Rejuvenation
While urinary incontinence, vaginal laxity, irritation, dryness, and lack of sensation are common issues many women encounter, you don't have to live with them. Call our team at Bentley Skincare and Wellness in Springfield, MO to see if non-surgical CO2 laser vaginal rejuvenation is right for you.