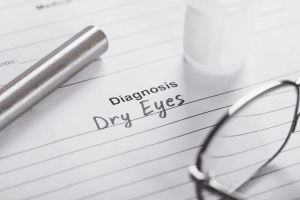 We use our eyes every moment we're awake, so having dry eyes can be one of the most irritating conditions out there. If you suffer from this issue, you might feel a severe itching, burning, or stinging sensation that disrupts your daily life. Luckily, you don't have to suffer because there is a simple treatment called serum tears available here at Bentley Skincare & Wellness in Springfield, MO. Read on to find out what it's about and how it can help you.
What Are Serum Tears for Dry Eyes?
Conventional eye drops contain mainly salt and water, and they help to lubricate your eyes if your own tears don't provide adequate amounts of fluid. However, they don't supply any beneficial substances that nurture your eyes. Serum refers to the clear fluid that's present in your blood, and it is full of healthy substances like Vitamin A, fibronectin, neurotrophic growth factor, and epidermal growth factor. All of these can restore the balance in your eyes.
To obtain the eye drops you need, we take your blood and extract the serum from it. Your eye drops will then be created from this substance, and they will be able to provide you with all of the nurturing growth factors and vitamins your eyes need. As a result, you can expect healthy tissue to regrow and your painful or unpleasant symptoms to disappear.
How They Work
The main benefit of using serum in your eye drops is that this material is derived from your own blood. Thus, your body will recognize it as beneficial, and it's unlikely to cause any negative side effects. But how does the treatment work? What steps are involved?
Your First Appointment
Before getting started, we need to determine whether this really is the best solution for you. Our talented and experienced team will speak to you about your symptoms, how long you've been struggling with them, and what you have tried so far. Once we've decided that this is the best treatment for you, we will set up an appointment so you can have your blood drawn. This should only take a few minutes, so you'll be in and out of the lab within the hour.
Further Processing
Your blood will need to be processed, and you won't be able to take your drops home right away. All of the blood cells, platelets, and other components that are contained in the blood have to be removed, as they won't be needed. After several days, your drops will be ready for pick-up, so you will come back to collect them. At that point, we will remind you of how to use them for the best results.
Using Your Eye Drops
Your drops will come in small vials, and you should always use an opened vial within 48 hours to avoid complications or further irritation. Once you've opened it, you must keep your vial in the fridge. In most cases, you can use this treatment as often as you need to, for example, every hour or two if your eyes are very irritated. However, we will confirm the details with you at your appointment.
Expected Results
Once your tears have been made up, you should have enough to last you around 4-6 months. During this time, you will notice significant changes to the function of your eyes. When starting treatment, it's important to remember that your results might not be instantaneous, as the beneficial substances need some time to start working.
However, the lubrication your tears provide will work immediately, and you should start to notice bigger changes within a few weeks. When your supply runs out, you can come back to the clinic, and we can discuss how to proceed. If you are happy with your results, we will make up a new batch of eye drops, and you can continue treatment.
Who Is This Right for?
Now that you're aware of what this treatment is, you may be wondering whether you are a good candidate. Luckily, many people can benefit from this innovative method because it is noninvasive and it utilizes a substance that comes from your own body. That's why side effects are not common, and you should be able to use it without any issues.
Your Struggle with Dry Eyes
While everyone who struggles with dryness in the eyes will benefit from serum, it's not always necessary. If you've only recently developed this issue and you haven't tried conventional eye drops yet, we may suggest that you do this first. In addition, we may give you some other tips such as resting your eyes on a regular basis, buying a humidifier, and avoiding places with high air circulation.
However, if you're already implementing many such strategies and are still struggling with severe dryness, this treatment could be right for you. In particular, you will benefit from a reduction in symptoms such as stinging, burning, and scratching, red eyes, blurred vision, and sensitivity to sunlight.
Your General Health
Before prescribing serum, your doctor will also consider your general health and what other health concerns you have. In most cases, minor conditions won't affect your treatment, but your blood needs to be healthy for the serum to work. Any diseases related to your cardiovascular system could therefore prevent it from being effective, and you might need to look for alternative treatment in this case.
Additionally, we will check that your lifestyle isn't the cause of your symptoms. For example, smoke can irritate the eyes, so if you're a smoker or spend a lot of time with people who smoke, this may be contributing to the problem. In such a case, we will encourage you to make lifestyle changes in addition to getting treatment.
Nourish and Lubricate Your Eyes
Serum tears are a great way to address severe cases of dry eyes. By using a substance derived from your own blood, our healthcare professionals at Bentley Skincare & Wellness in Springfield, MO can help you to reduce or eliminate this painful and disruptive condition. If you suffer from severe dryness in your eyes, but are otherwise in good health, this serum could be the perfect solution for you. Contact us today to schedule your consultation.