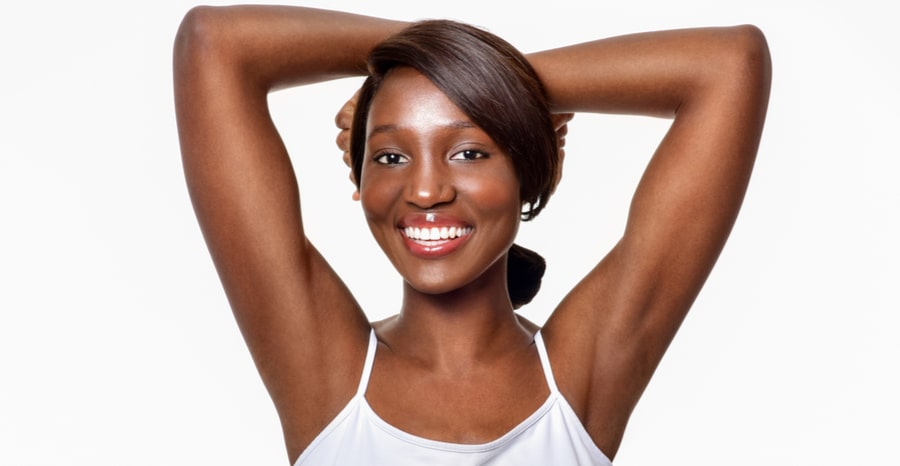 Having unwanted hair anywhere on the body can be annoying. This can mean hours spent waxing, plucking, or shaving to get rid of it. Instead of wasting time just trying to stay ahead of the hair growth why not stop it from coming back? Bentley SkinCare and Wellness offers laser hair removal, a popular cosmetic treatment to alter how body hair grows! Learn more about this treatment option during a consultation with our team in Springfield, MO.
What is Laser Hair Removal?
This hair removal not only targets getting rid of the hair you can see but also stops it from coming back. This happens as a member of our team uses a laser to disable the hair follicles directly. The hair pigment absorbs the light and blocks any future growth.
The targeted hair naturally falls out as the hair follicles stop working. The hair can be wiped away never to return. However, results will vary as some experience a reduction in growth. You may notice the hair is growing back thinner and less frequently than before treatment. Depending on the area of the body being treated and the type of hair being removed, patients may need a series of treatments for optimal results.
Where can Laser Hair Removal be used?
You can use laser hair removal to remove and prevent hair from a variety of body parts. This may include:
Underarms
Face
Legs
Arms
Bikini line
Scalp
Chest
Back
Who Uses Laser Hair Removal
This treatment has become popular with women looking to stop hair growth on their face, legs, and other parts of the body. It is also being used by many men to not only stop hair growth but also thin hair on certain parts of the body. It is possible to not fully eliminate hair on a patient's body if for example they want to keep some level of hair on their arms but cut down on the overall level of hair. Laser hair removal is usually most effective on dark body hair.
What to Expect During Treatment
Treatment sessions normally take less than an hour. It may take more time for a larger area or if the hair is thick.
Patients may feel warmth from the treatment, but this is temporary. They usually wear eye cover to cut down on the impact of the bright light and experience no real impact of the treatment beyond redness afterward. Patients can have this treatment on a lunch break and go right back to work.
Pricing
| Area | Per Treatment | Package of 6 |
| --- | --- | --- |
| Bikini | $200 | $640 |
| Brazilian | $250 | $795 |
| Chest | $300 | $960 |
| Chin | $150 | $480 |
| Back (full) | $350 | $1,120 |
| Legs (full) | $400 | $1,275 |
| Lips | $100 | $320 |
| Legs (lower) | $250 | $795 |
| Underarms | $150 | $480 |
| Abdomen | $300 | $960 |
| Areolas | $200 | $640 |
| Beard | $300 | $800 |
| Escutcheon | $100 | $320 |
*Please call for pricing on other areas
**Packages include up to 4 free touch-ups
Contact Us
For more information about laser hair removal, contact the experts at Bentley SkinCare and Wellness today! Schedule your consultation with our team in Springfield, Missouri, and start your journey to smoother skin!