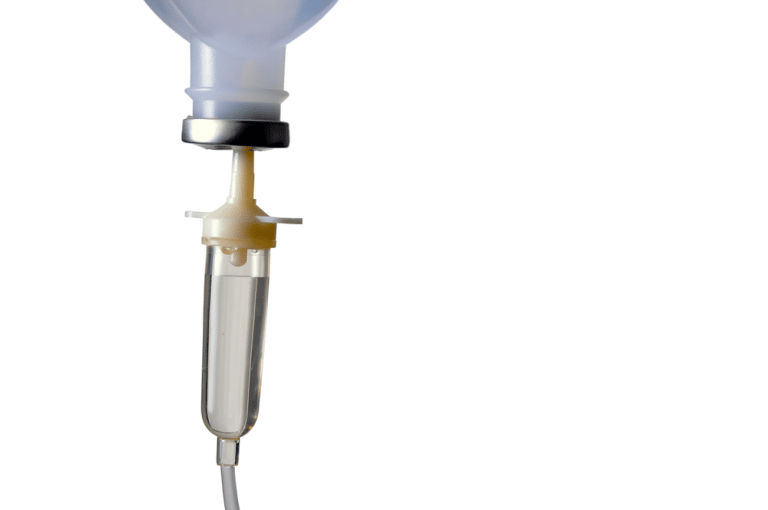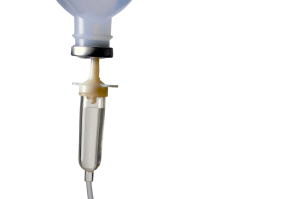 When you're feeling run-down or like you may be coming down with a bug, chances are you reach for a source of Vitamin C. Whether it's from juice or a piece of fruit, you're looking to boost your immune system quickly. However, what if you could easily get vitamins into your body and have them absorb to their maximum potential? At Bentley Skincare and Wellness in Springfield, MO, our IV therapy does just that, keeping you healthy inside and out.
What Is IV Therapy?
Intravenous therapy, or IV therapy Springfield MO is a fantastic way to improve your health, boost your immune system, and improve your overall vitality. Their high level of effectiveness has caused them to become a popular option in therapeutic medicine. Intravenous therapy is an excellent method to increase patient wellness and can even help prevent unwanted effects associated with aging.
This modern treatment provides a nearly endless list of benefits, as the IV contents are tailored to the issues each patient wishes to address. Some common problems targeted by intravenous therapy are lack of energy and focus, hangovers, migraines, anxiety, and insomnia. They can even be used to help patients recover from hangovers and improve skin tone and complexion.
How Does Intravenous Therapy Work?
IV treatments consist of the patient receiving an intravenous injection, where a tiny needle attached to a tube is inserted into a vein. A cocktail of vitamins is then administered to the patient via the tube and needle. This setup is called an IV drip, and most treatments take anywhere from 30 to 60 minutes to complete.
During treatments, patients will be able to relax and unwind. Treatment is not painful, and many patients find it to be a form of self-care. Patients will be able to read, listen to music, or even watch television during their treatment if they wish.
Is Intravenous Therapy Right for You?
Individuals age 18 and up who are looking to bolster their immune system, improve their energy levels, and slow the effects of aging on their bodies are excellent candidates for this treatment. Our medical professionals will consult with you to make sure that IV therapy in Springfield MO is suitable for your needs.
If you are looking to feel healthier and more energetic, you will likely find intravenous therapy beneficial. Also, if you are looking to hydrate your body or recover from a hangover or illness, you are a great candidate. Those who regularly travel or are under great deals of stress will also find this treatment a perfect way to boost their immune system and avoid sickness.
Frequently Asked Questions
What Types of IV Cocktails Are Available?
There are as many IV treatments as there are potential ailments. Patients can choose a vitamin cocktail targeted specifically for the results they desire. Some popular options include immune boosters and anti-aging cocktails. Possibilities are limitless, and our professionals can help patients pick the perfect mix for their lifestyles.
Vitamin B and C mixes are great choices to strengthen the immune system and work well when paired with antioxidant boosters, which help the immune system and offer anti-aging benefits. Hydration drips offer athletes an effortless way to recover from strenuous workouts and get fully fueled before big games.
Are There Options for Anti-Aging?
Yes, cocktails combining essential enzymes for anti-aging are available. There are also detoxification cocktails that help jumpstart weight loss and help to provide patients with a healthy, youthful glow. One of our experienced medical professionals will go over the benefits you wish to receive from the treatments and what vitamins will be best for you.
How Long Will Results Last?
How long the results of this treatment will last is determined mainly by the physical condition of the patient and the specific type of IV therapy cocktail used. The average length of time patients sees benefits from one treatment is one to three weeks.
However, patients who regularly receive intravenous therapy will notice that their results last much longer than average. As their bodies become healthier, they no longer have to make up vitamin deficiencies and will enjoy feeling increased vitality and wellness in their day-to-day lives.
How Soon Will I Experience Results?
While each individual will vary in how quickly their body reacts to IV therapy, it is common for many patients to begin to feel slightly better immediately following treatment. Over the next few hours, patients will typically continue to feel improved mental and physical health.
How Often Should You Recieve This Therapy?
You can enjoy this treatment as often as you like, as most cocktails consist of vitamins and minerals that are water-based, and any excess is safely flushed from your body. The patient's goals determine the best level of frequency for treatments and the potency of the vitamin cocktail being used. For example, patients seeking a more robust immune system or anti-aging benefits typically have appointments once a month.
Are Treatments Painful?
These treatments are not painful and do not require the use of any anesthetic. The needle used is tiny, and the IV drip is comfortable. As this is a fast and pain-free process, there is no downtime or recovery required. You'll feel better leaving than you did when you began your appointment.
Are the Treatments Safe?
Yes, IV therapy is incredibly safe and no different from taking a multivitamin every day. The IV simply provides vitamins to the patient faster and allows the vitamins to be used more efficiently by the body. We recommend that patients discontinue the use of multivitamins that are contained in the cocktail, as the IV treatment will replace these vitamins.
Can I Receive IV Treatments if I Have Preexisting Conditions?
Many medical conditions can be improved with regular IV therapy. However, if you have any existing medical conditions, always discuss any additions to your healthcare routine with your primary care physician.
Give Your Body a Boost
It's easy to take our bodies for granted and assume they will stay healthy, regardless of how well we fuel them. IV therapy is an efficient way to boost overall health and wellness and give your skin a healthy glow. Contact us today to schedule your consultation.