Are common signs of aging such as dark spots or wrinkling becoming more evident in your skin? While a natural part of the aging process, these skin flaws can not only detract from your self-confidence but make you appear older than you actually are. Bentley Skincare and Wellness now offers HydraFacial as a non-invasive means of rejuvenating the skin without downtime!
Bentley Skincare and Wellness is the superior destination in Springfield for aesthetic treatments such as HydraFacial. Our amazing team is dedicated to helping all of our patients feel like the best version of themselves. Contact us today to schedule your consultation and learn more about this revitalizing skin care experience!
What is HydraFacial?
HydraFacial is a refreshing anti-aging treatment that works to deliver long-term skin wellness in under 30 minutes! This unique, multi-step experience blends the benefits of several rejuvenating treatments such as microdermabrasion and chemical peels into one. Combining antioxidants, peptides, and hyaluronic acid– a naturally occurring molecule in the body that binds moisture– these results are truly a sight to see.
How can HydraFacial rejuvenate my skin?
This amazing treatment extracts debris and dead skin cells all while cleansing, hydrating, and moisturizing the renewed superficial layer of skin. HydraFacial can also safely and effectively refresh the skin from common cosmetic flaws such as:
Wrinkles
Fine lines
Oily skin
Enlarged pores
Dull skin tone
Imbalanced skin texture
Brown and dark spots
30-MIN. SIGNATURE HYDRAFACIAL Our uniquely crafted serums comprised of hyaluronic acid, peptides, and antioxidants work together to deeply cleanse and hydrate the skin while extracting impurities.
45-MIN. DELUXE HYDRAFACIAL Including all of the essentials of our 30-minute Signature HydraFacial and more, this rejuvenating HydraFacial experience implements additional boosters and protocols. Patients can choose from:
Restorative: Adds CTGF™ to enhance skin elasticity, tone, and texture.
Radiance: Adds a Britenol® Boost to carefully reduce dark spots.
Age-Refinement: Adds a DermaBuilder™ boost to soften facial fine lines and wrinkles.
Clarifying: Enhances extraction power and adds Blue LED Light Therapy to decongest the skin.
60-MIN. PLATINUM HYDRAFACIAL The ultimate HydraFacials treatment experience. We begin the skin detoxification process with lymphatic drainage, followed by our Signature HydraFacial to deeply cleanse and hydrate the skin while eradicating impurities. The Platinum Hydrafacial also corrects specific cosmetic concerns with a booster of your choice, finishing up the experience with LED Light Therapy to further minimize visible signs of aging.
Signature HydraFacial™ Body Treatments Extend the benefits of your HydraFacials treatment across the body with deep skin cleansing, exfoliation, extraction, and hydration. Additional savings are available when patients add on to a Signature HydraFacial treatment. We offer:
Neck and Décolleté (10 min.)
Hands (no extractions, no Beta-HD) (15 min.)
Arms (no extractions, no Beta-HD) (15 min.)
Back Signature (30 min.)
Back Clarifying (60 min.)
HydraFacial Lymphatic Therapy Take your skin health to new heights by encouraging detoxification through mechanical lymphatic therapy. This refreshing experience can help your skin feel healthy and radiant from the inside-out.
HydraFacial LED Light Therapy Enhance your Hydrafacials experience with our LED Red and Blue lights add on. Blue lights target and kill p. acnes bacteria to help congested and oily skin while red lights revitalize the superficial layer.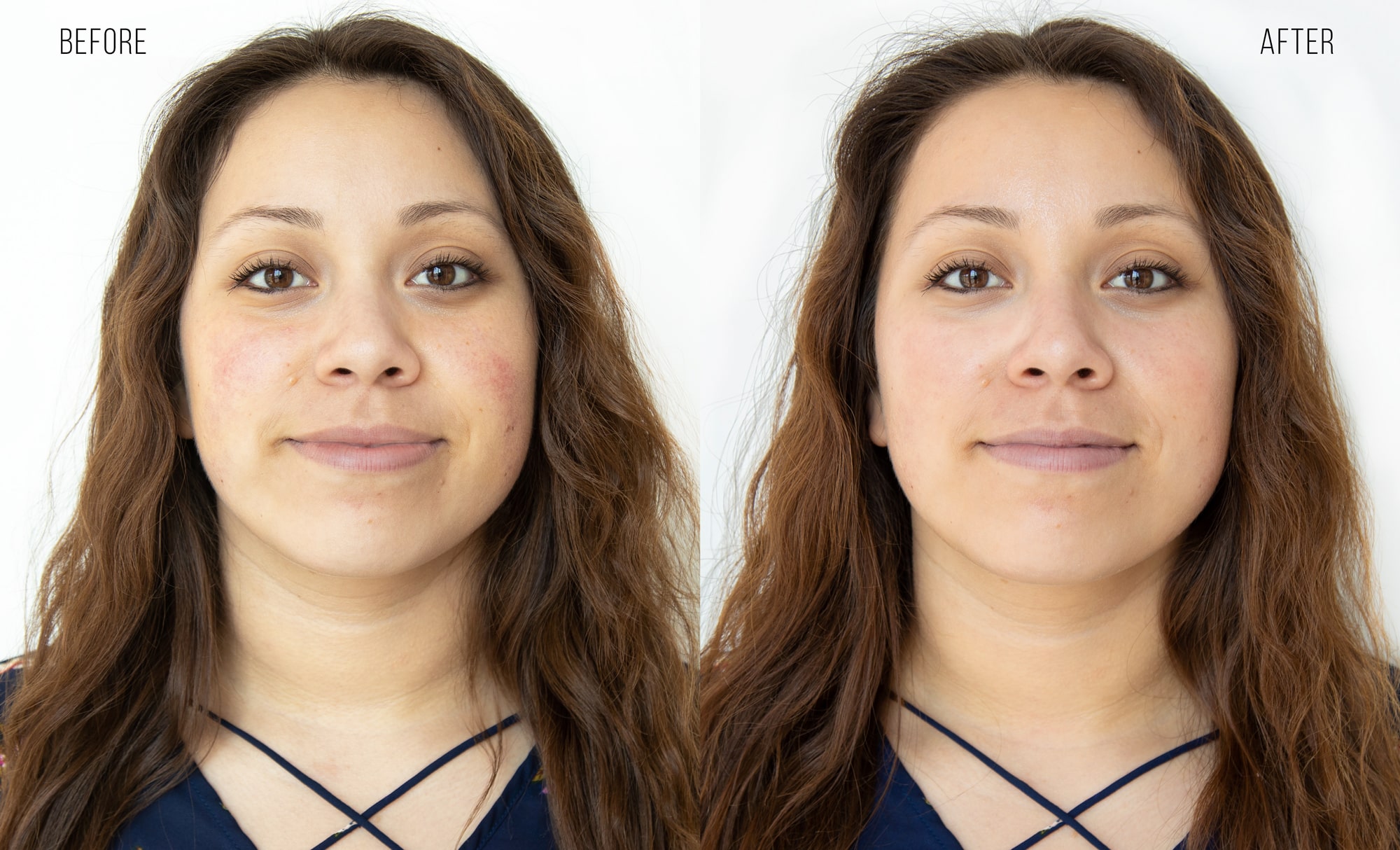 How many HydraFacial treatments will I need?
Each one of our patients has very distinctive goals in mind for this treatment. We want to be sure that we help you realize yours. Once you schedule your consultation with us, our providers will discuss with you what you would like to address through HydraFacial and help you determine if it may be the right option for you. Typically, patients receive around one treatment session each month to maintain results of greater skin quality.
What are some benefits of HydraFacial?
Non-invasive and non-surgical
No downtime following treatment
Ideal for people of all genders and skin types, including those with sensitive skin
Immediate results of rejuvenated skin
Schedule Your Consultation
Are you searching for a comfortable and effective way to correct common skin flaws, look, and feel youthful? Your search may end with HydraFacial! Contact us today to schedule your consultation at our office in Springfield and find out if this revitalizing anti-aging treatment may be right for you.