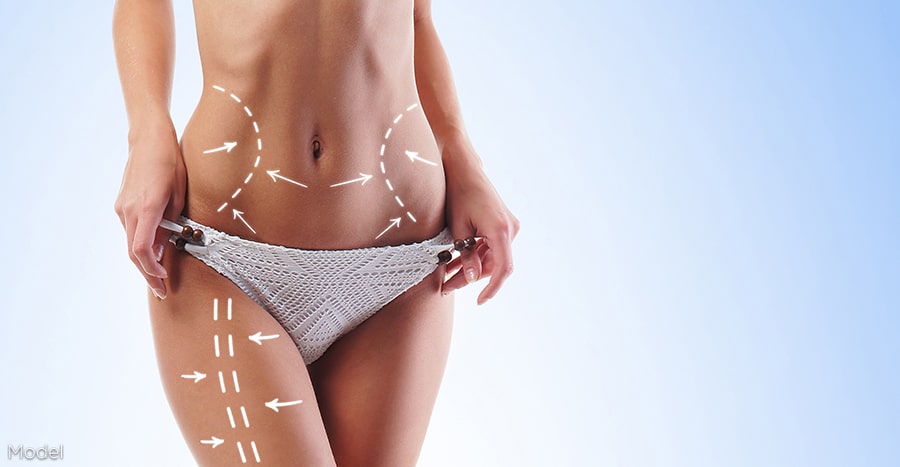 Are fat deposits reducing your body image and self-confidence? These fat deposits can make you feel dissatisfied about your appearance and leave you struggling to keep the fat away with exercise and diet control. Selecting the best alternative for fat reduction can be a perplexing one, especially if you are looking for options that don't require surgery.
Many people are unwilling to have surgery to reduce fat in the body. The fear of invasive options, needles, and pain can put you off treatments that use surgery to reduce fat. If such is the case, venus fat reduction is the ultimate solution for you because it is a completely non-invasive, painless and non-surgical treatment. Bentley SkinCare and Wellness specialize in treatments that reduce fat. A consultation with our team in Springfield, MO, can help determine if this treatment is right for you.
How does Fat Reduction Work?
Non-invasive venus fat reduction treatment works on the principle of controlled targeting of fat deposits, leaving surrounding tissue unharmed. For our fat reduction treatments, we utilize Venus Legacy™ technology! This device allows for the safe application of radiofrequency technology for the effective reduction of pesky cellulite.
Am I a good candidate?
If you are unhappy with your body contours and are looking for fat removal one or more areas, then this fat reduction procedure is perfect for you. You can have it done in areas like the thighs, buttocks, arms, tummy, or back, and in the face area as well. This is not intended to be a weight loss solution, but rather a body contouring procedure to directly target areas of fat that have been unresponsive to diet and exercise.
What are the benefits over surgery?
Fat reduction can be completely non-invasive. It is safe and painless, and you feel hardly any discomfort during the procedure. It does not use any needles or surgery, and the after-effects are minimal.
Selecting this non-invasive approach offers the advantage of a quick recovery. You can return to daily activities almost immediately. While results will vary, visible improvements in the body may be seen from 3 weeks to 6 months following the procedure.
How long does the procedure take?
Generally, a single session lasts for 30 to 60 minutes, but that also depends on the size of the area being treated. You may also opt for multiple areas of the body to be treated at a single session with multiple applicators.
Are the effects long-lasting?
The effects of noninvasive venus legacy fat reduction can be long-lasting due to the complete removal of fat cells. The fat cells that are eradicated from the body will never return. That is not to say that your remaining fat cells can't still take on additional fat storage. It is important to maintain a healthy lifestyle in order to see lasting results after treatment.
For more information about what fat reducing treatments we offer, contact the professionals at Bentley SkinCare and Wellness today! Schedule your consultation with our team in Springfield, Missouri.
Before and After