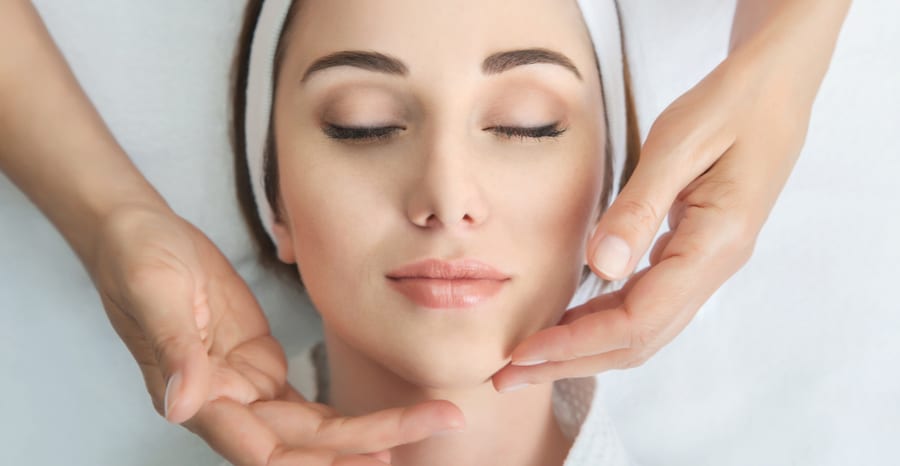 Are you concerned your at-home skincare routine is falling short in achieving the skin you desire? Are you interested in taking your personal maintenance to the next level, but an invasive treatment does not feel right for you? Facials are an essential skincare treatment for glowing, healthy skin. Explore the rejuvenating possibilities during your consultation with us at Bentley SkinCare and Wellness in Springfield, MO!
What Are Facials?
Facials are a classic skincare treatment where relaxation and healthier skin meet. This rejuvenating and refreshing treatments are an entirely non-invasive approach to deeply cleaning the skin and nourishing the skin.
Facials elevate your daily skincare routine, and they are an effective choice to address a variety of concerns to promote an even, renewed complexion. These customizable treatments may be used to address:
Acne
Blackheads
Blemishes
Clogged pores
Dry skin
Fine lines
Skin laxity
Wrinkles
Our facials are performed with ELEMIS products. This luxury skincare brand blends nature and science to provide nourishing agents to achieve healthy, radiant skin. ELEMIS products provide unparalleled natural results for restored, stunning skin.
What Could I Expect from a Treatment Session?
Facials are performed in the comfort of our Springfield office. During these skincare treatments, skin is gently but effectively cleaned. This provides the foundation for treatment, then additional steps, such as extractions to address imperfections, may occur. Treatment concludes with a gentle facial massage, encouraging circulation, and application of moisturizing agents to hydrate and nourish skin.
It is important to remember the specifics of all facials will vary. These skincare treatments are completely tailored for each person, making no two sessions completely alike. However, treatment sessions are often short, and there is no downtime associated with a session. Refreshed skin should be visible immediately following treatment, and regular treatments may help achieve the best possible results.
Could I Benefit from this Treatment?
Facials are customizable skincare treatments that can be used to improve the appearance of most skin. They may be performed on most skin tones and types, including sensitive skin. Each treatment is tailored to treat your unique skin and address your specific concerns.
A consultation with our providers in Missouri can help you best understand the benefits of facials. They will evaluate your skin, discuss your areas of concern, and learn more about your treatment goals. By working together, you will determine the treatment details that may best benefit you. They will also advise you regarding you specific treatment plan or schedule to help you promote and preserve the best skin possible.
Schedule Your Consultation!
Achieving a renewed complexion and healthier skin can be possible with these simple but powerful treatments. Contact us today at Bentley SkinCare and Wellness and schedule your consultation to learn more about facials! Our dedicated professionals proudly serve you from Springfield, Missouri. We look forward to helping you reveal revitalized, beautiful skin!