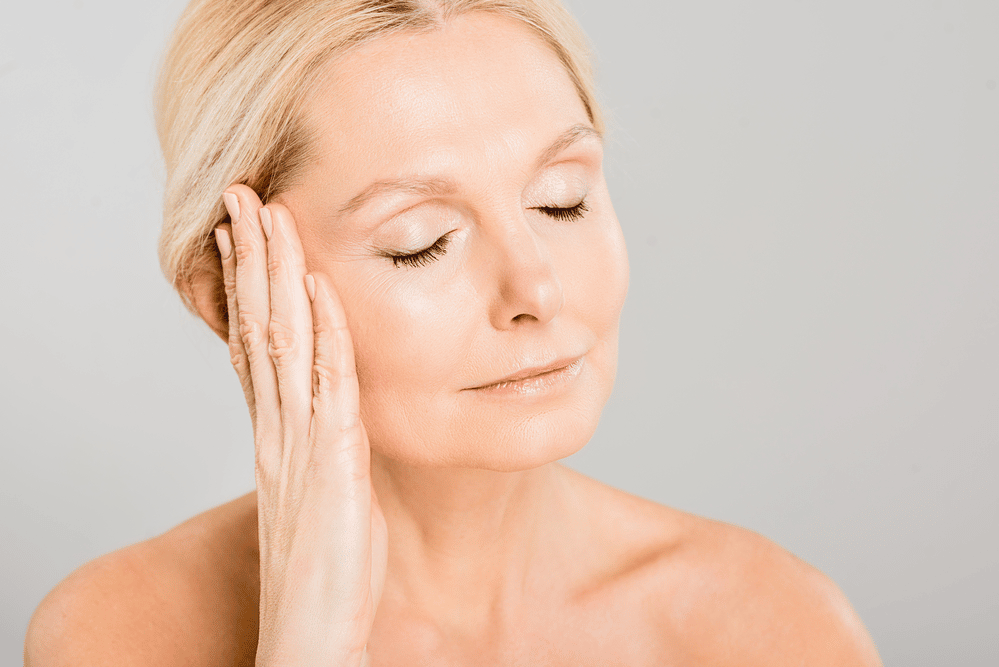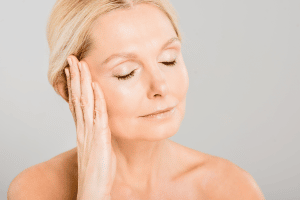 When you become older, your upper eyelids may begin to droop. This problem can make your eyes look smaller and cause you to experience vision problems. Fortunately, you can fix this condition by getting an eyelid ptosis repair procedure from oculoplastic surgeon Dr. Brendon Delport at Bentley Skincare & Wellness in Springfield, MO.
What Is Eyelid Ptosis Repair?
Ptosis is a condition that develops when one or both of your upper eyelids starts to sag. Developing a droopy eyelid can cause you to lose confidence in your looks and experience frustrating vision problems. Receiving an eyelid ptosis repair from Dr. Brendon Delport can be a good way to raise your sagging eyelid. Dr. Delport is an oculoplastic surgeon who been practicing medicine for over 15 years.
An oculoplastic surgeon is a healthcare professional who performs reconstructive and aesthetic procedures that affect the eyelids, forehead, and other facial areas. Dr. Delport can use his training and experience to correct the eyelid issues that are impairing your vision or causing you to look tired and sad. Since this procedure usually has a brief recovery period, you should achieve quick improvements in your eyesight and appearance.
What Are the Symptoms of This Eyelid Issue?
If you have ptosis, your friends or relatives may notice that one or both of your eyelids have started to sag. If this problem becomes more severe, you might need to move your head back when you are trying to see. In addition, you can develop dry eyes, feel achy sensations, or have watery eyes. This condition can also cause you to develop crossed eyes or experience eye fatigue.
Since this eyelid issue can be connected to nerve problems or other serious medical issues, you should pay attention to these symptoms. If you are experiencing vision issues or other eye problems, you should schedule an appointment with Dr. Delport so that he can evaluate your eyelids and assess your drooping issue.
Why Do I Have a Droopy Eyelid?
Ptosis that affects one of your eyes is called unilateral ptosis. A drooping issue that affects both of your eyes is called bilateral ptosis. Certain medical conditions, age-related changes, and other factors can cause one or both of your eyelids to sag.
The Effects of Age
It's very common to develop ptosis as you become older. Over time, your muscles and skin may lose strength and become stretched. As these changes become more significant, your eyelids may begin to sag. If you wear contacts or frequently rub your eyes, you will be more likely to experience this problem when you are older.
Congenital Ptosis
If you are born with a saggy eyelid, you will have a condition called congenital ptosis. Muscle problems, nervous system issues, or other health conditions can lead to congenital ptosis.
Other Causes
Sometimes, developing a medical condition or receiving a procedure that affects your eyes can cause your eyelid to droop. For example, if you receive a cataract procedure, you might develop a droopy eyelid during your recovery period. Similarly, experiencing a stroke or developing a nerve problem can change the position of your upper eyelid.
Who Is a Good Candidate for This Eyelid Procedure?
If your droopy eyelid is obstructing your vision, you should think about using this procedure to correct this problem. Similarly, you might be a suitable candidate if your sagging eyelid is making you look exhausted, sad, or upset. When you visit our office, Dr. Delport will examine your eyes and discuss your symptoms.
You should be prepared to tell him when you first noticed this issue and describe any vision issues that you are experiencing. For example, you should tell him if your droopy eyelid is obstructing part of your vision. After Dr. Delport has analyzed your eyes and reviewed all of your symptoms, he will let you know if you are eligible for this type of eyelid procedure.
What Will Happen During My Eyelid Procedure?
This eyelid procedure is frequently performed on an outpatient basis. At the beginning of your appointment, you might receive a gentle medication that will cause the tissues near your affected eye to become numb. Alternatively, you might be given general anesthesia that will allow you to remain unconscious during the next stage of your eyelid repair.
Once your anesthesia has taken effect, Dr. Delport will use specialized techniques to address your eyelid problem. For example, he might create a small incision in your eyelid. He can use this incision to carefully reposition the muscle that is responsible for lifting your eyelid.
What Should I Expect During My Recovery Period?
After your eyelid procedure is complete, you will need to follow the customized instructions that Dr. Delport gives you. For example, you might need to take seven to 10 days off from your job. During the beginning of your recovery period, you may be required to put prescription drops into your eyes, raise your head, or make other temporary adjustments to your routine.
You will also need to stop wearing contacts for a while and avoid rubbing your eyes. Further, you may be instructed to put on sunglasses when you are spending time outdoors. In addition, you will need to have a follow-up appointment with Dr. Delport. During your meeting, he will analyze the new position of your eyelid and monitor your response to this procedure.
Will My Health Insurance Pay for Me To Fix My Droopy Eyelid?
If your droopy eyelid is obstructing your vision or causing you to experience other health problems, your insurance may pay for you to fix this medical issue. If you are using this procedure to improve the appearance of your eyelids, you will probably need to cover the cost of your eyelid ptosis repair.
Improve Your Droopy Eyelid
Receiving an eyelid ptosis repair procedure can be an easy way to enhance your eyesight and improve the appearance of your eyes. If you receive this procedure from Bentley Skincare & Wellness in Springfield, MO, Dr. Brendon Delport can use his experience as an oculoplastic surgeon to lift your droopy eyelid and improve your appearance. Contact us today to schedule your consultation.