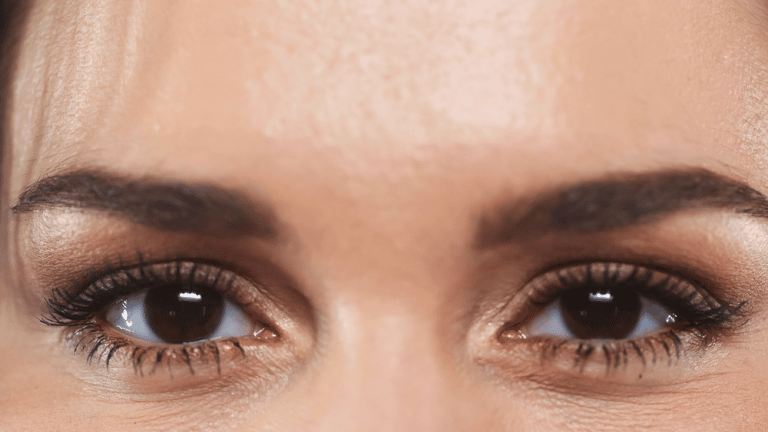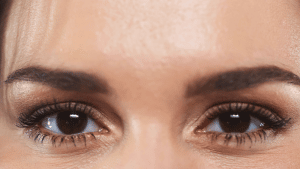 The passing of time will show on your face, and your eyes are no exception. At Bentley Skincare & Wellness in Springfield, MO, oculoplastic surgeon Dr. Delport and his team are experienced in helping patients achieve the aesthetic they desire. A frequent request from patients is that they wish to remove under-eye bags and loose eyelid skin, and blepharoplasty in Springfield MO is the perfect choice to remedy these concerns.
What Is Blepharoplasty?
Blepharoplasty Springfield MO is an eyelid surgery that effectively removes the excess lid and under-eye tissue and contours the skin around the eyes. Each individual ages in their own unique way, but patients will typically lose elastin and collagen in the eye area. This loss contributes to weaker eyelid muscles and redundant skin.
How It Works
Blepharoplasty works by having a licensed oculoplastic surgeon like Dr. Delport evaluate your eye shape and the amount of drooping you currently have. This evaluation allows him to plan for how to achieve the best results for your face. He will tailor his surgical approach to accomplish the best aesthetic for your face.
The particular treatments done during your procedure are based on need and how your face has aged. Some things that can improve your eye area are firming the lower lids and erasing bags under the eyes. Fat deposits can be removed through a small incision on the eyelid, and natural lineation can be restored to the upper eyelid. Lower eyelid wrinkles can be erased during this procedure as well.
Treatment and Recovery Time
Patients who opt to receive surgery on both their upper and lower lids can expect the treatment to take anywhere from one to two hours. The surgery will be completed on an outpatient basis with either an IV, twilight anesthetic, or local anesthetic. Blepharoplasty is a very safe procedure, and patients are allowed to return home after a brief observation period.
Once you have returned home, it will be vital to your recovery that you avoid reading, computer work, or binge-watching your favorite Netflix series for at least a week. You'll also need to be conscious of protecting your eyes from wind and sunlight, as they will be sensitive. Resting will be your priority for a short period following the surgery, allowing your body to use its energy for healing.
Results To Expect
You can expect to look younger following the blepharoplasty; your eye area will no longer be marred by sagging skin, drooping eyelids, or unsightly wrinkles. The goal of the surgery is not to alter your looks but to rejuvenate them and restore your youthful appearance.
Your eyes will be noticeably different immediately following the procedure, and you'll be able to return to work after a week or two. The final results will take a bit longer to show, and you can expect it to take four to six weeks for your tissues to heal completely.
Who Makes a Great Candidate for Blepharoplasty?
Anyone unhappy with the visible signs of aging time has left on your face makes a fantastic candidate. There is no specific age that must be waited on, as genetics and lifestyle can cause individuals to be unhappy with the way their eyelids look at any age.
Typically, all patients who have realistic expectations are non-smokers and have good mental and physical health make excellent candidates. All patients must have an individual consultation before surgery so that our team can make sure that this treatment is the perfect option for them. If you have any questions, this visit is a great time to ask them.
Frequently Asked Questions
Is Surgery Painful?
If you've been putting off getting this treatment due to fears about pain during surgery or recovery, you can rest easy. Our patients have reported that they did not experience significant pain or discomfort following the procedure. The surgery itself is pain-free, delicate, and minimally invasive, with most of the work being done on the skin's surface.
Don't let nervousness about potential discomfort keep you from getting the youthful eyes you desire. You'll feel absolutely nothing during the treatment. Post-procedure, you'll only need someone to drive you home and monitor you that night.
Does the Treatment Cause Temporary Vision Loss?
No, while some patients worry that they may not be able to see temporarily following the surgery, this is not a concern. Your vision will not be blurry or strained, and no eye patches or bandages are required. You'll only need to wear sunglasses in bright light for a few weeks following the treatment.
Some patients notice improvements in their vision following the surgery. Depending on the severity of their dropping eyelids before surgery, they may find that their vision is no longer obscured.
How Long Do the Results Last?
One of the many fantastic things about blepharoplasty in Springfield MO is that the results last for years, even decades in some cases. Once the excess skin has been removed from the eye area, it will not grow back. Patients who have the procedure done later in life will likely never need it again.
Individuals who have the treatment done earlier in life may choose to have additional skin removed as they age. However, you can maintain your results with a daily skincare routine and healthy habits.
Will There be Scars?
A tiny incision will be made on each eyelid to remove fat and excess skin, but it is made within the natural crease of your eyelid. This placement makes the incision marks subtle and difficult to notice. Scars will be faintly noticeable immediately following surgery but fade rapidly in the weeks following surgery.
Our team will go over the best practices for caring for your incisions following surgery. Proper rest, hydration, and skincare after your treatment will help your body heal.
Enjoy Brighter Eyes
Your eyes are a prominent feature on your face, and when you feel good about how they look, you feel good about yourself. If you find yourself self-conscious about drooping eyelids and sagging skin, consider blepharoplasty Springfield MO as an option. Call Bentley Skincare & Wellness in Springfield, MO, and talk to our experienced oculoplastic surgeon Dr. Delport and his team. Let the world see the light in your eyes!